Who are we?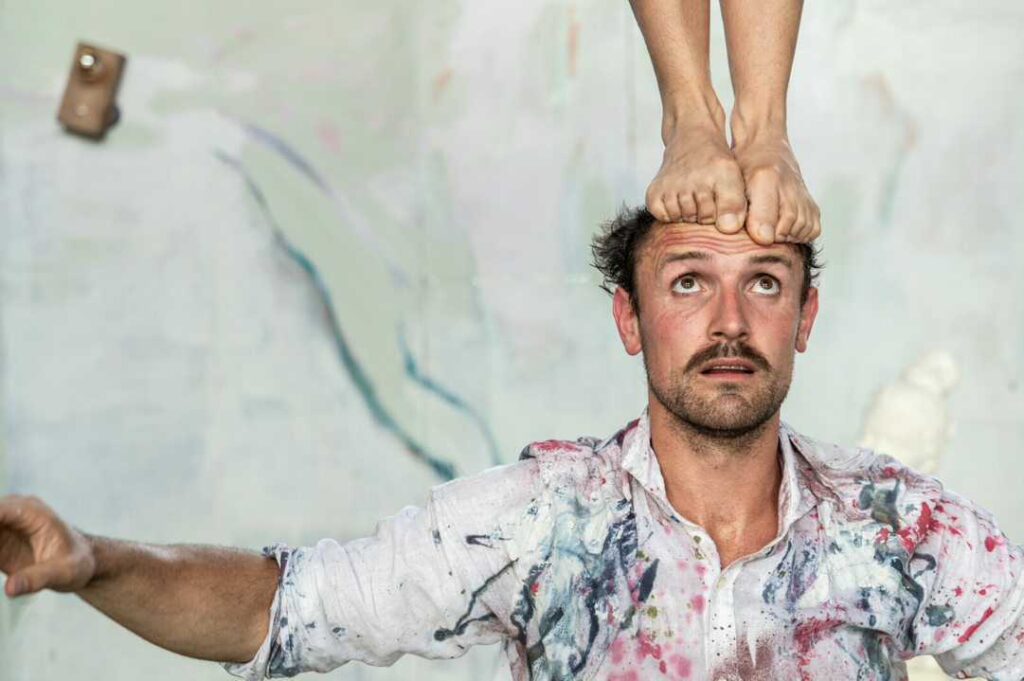 Jarno Vanthuyne – "AUX"

Jarno is a circus person who's not scared of physical labour, as base in acrobatics and on roller skates.
In the past he was a kickboxer, but when he fell in love with circus he decided to dedicate his life to the art.
You can see him on stage with the show of AUX, or in other projects in Belgium for example with Salto Amortale (from Quatro productions) and les valse des patineurs (from 15feet6).
Yasmine Heyer – "AUX" & "Foley"

Yasmine was born walking on her hands and is one of our most versatile member's. She bases, she flies, she middles, plays saxophone, and was the producer when ConTakt was first born. When she isn't standing on her hands, Yasmine teaches trapeze, partner acrobat-ics and python, and manages the Akrosphäre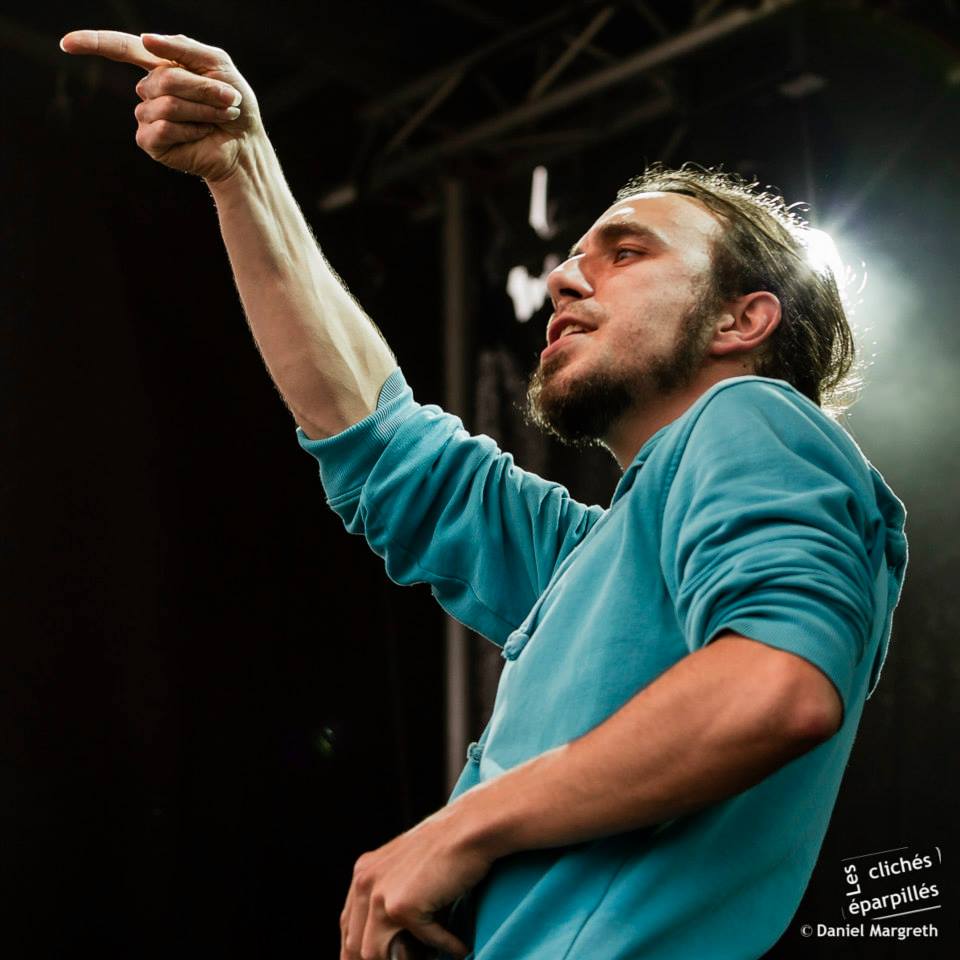 Klovis – "AUX" & "Foley"

Lover of everything that makes music, Klovis turned to live performance where he puts his talent and energy to serve many creations: Circus, concerts, shows for children or activist theater. Sometimes behind the drums, other times behind his loopstation to create musical atmospheres with his voice, beatbox, flute, and effects. Do not be surprised to see him one day playing the piano or dancing behind you!
Kerstin Oschabnig – "AUX" & "Foley"

Already as a child Kerstin was fond of circus arts, but never would have imagined herself performing on stage one day. It happened by chance that in 2009 she took her first circus class, got hooked and has been teaching and performing ever since. She's a very active member in the circus arts community; co-founded Akrosphäre in 2015, is involved in running Katapult training space Berlin and produces own shows with Cameo Acrobatix.
Uwe Sattelkow – "AUX" & "Foley"

Co-founder of the Akrosphäre, acrobat and musician with a background in IT and philoso-phy – a generalist; teaching in his community and abroad, performing as an acrobat for many years, prefering projects that blend disciplines and reveal hidden structures of human experience.
Lily Colleen – "AUX" & "Foley"

Lily discovered her love for circus on her travels, training in different circus spaces and schools to further deepen her skillset in theater, movement and acrobatics. She has worked in a social circus production touring the border of Turkey and Syria, and furthered her training in physical theatre, improvisation and circus in the internation-al street theatre project MIGR'ART in France and Poland. While training at DOCH School of Dance and Circus Stockholm she met Pao Portabella, who joined ConTakt as an Outside Eye a year later for the creation process. When she isn't working in circus projects, she is campaigning for environmental justice or is out in the forest hunting for mushrooms.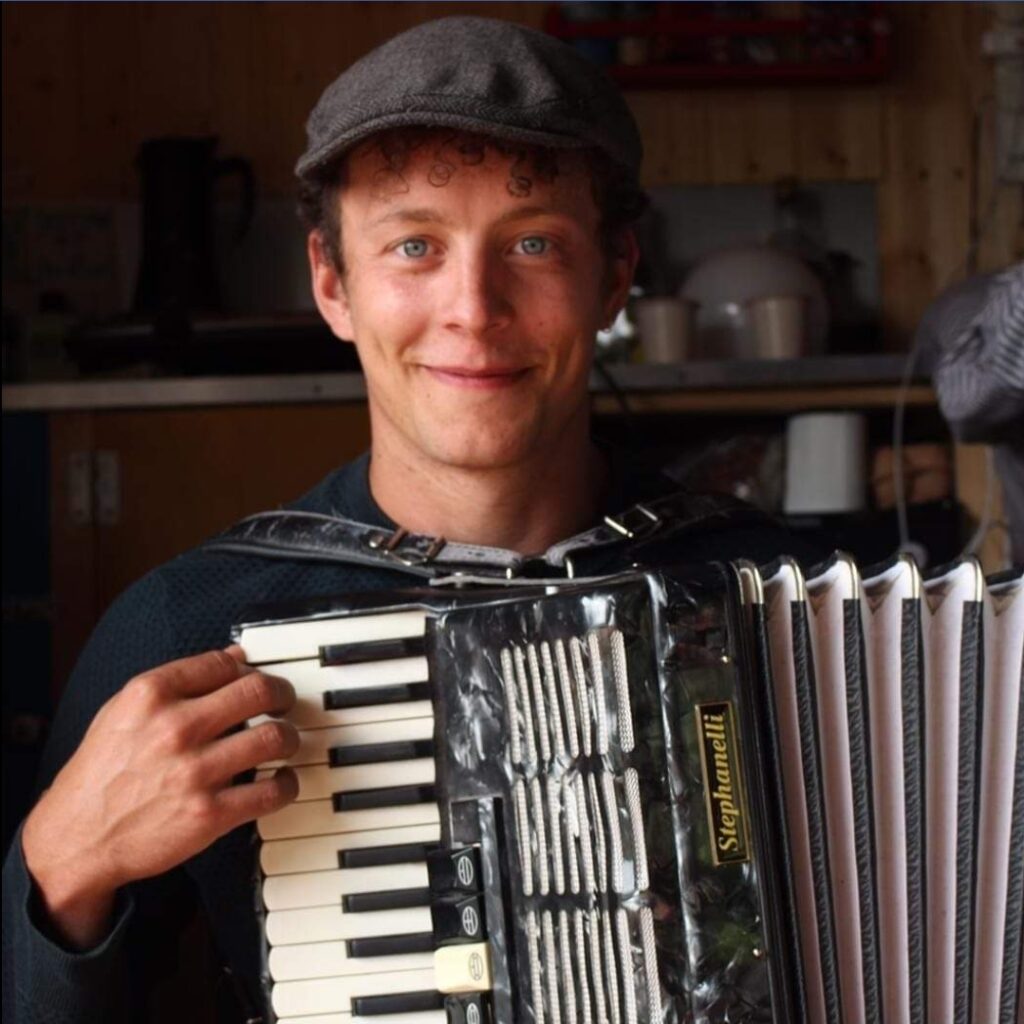 Ben Walker – "Foley"

Ben has been performing circus since he was 18 years old. He completed 2 years training at Circomedia contemporary circus school in Bristol, UK. Since then he's been in a number of produc-tions across the UK and in Europe. Specializing as a juggler, acrobat and ropewalker. Besides throwing and catching people/juggling props, Ben enjoys playing his accordion. He is the newest member to join the ConTakt team, and loves the unique musical circus blend the show has to offer.